Details

Category: Industrial Compact Flash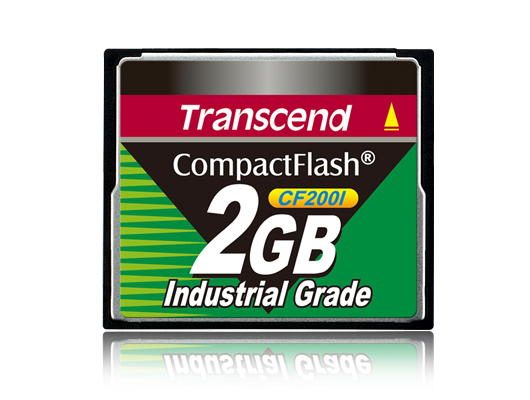 Transcend's CF200I Industrial Grade CompactFlash cards are specifically designed for industrial and mission-critical applications. Built extra-rugged with excellent temperature flexibility, shock and vibration resistance, less power consumption, and higher error detection and correction capabilities, the CF200I CF cards provide industrial users with extra durability and reliability.
Thanks to its use of StaticDataRefresh technology which monitors the error bit levels at each read operation and the EarlyRetirement technology that moves the static data to another block before the used block becomes completely incapable of holding data, the CF200I Industrial CF cards can effectively correct data errors and extend the flash memory lifespan. For added value, Transcend's CF200I cards support Flash Life Guard software, which gives a notification as the card approaches the end of its life cycle. With superb performance and compatibility, the CF200I cards are ideal for industrial PCs, embedded systems, medical instruments, factory automation systems, and other industrial equipment.
Rugged design
Built with superior quality SLC flash memory
Hardware ECC BCH 13bit /1K bytes
Supports StaticDataRefresh & EarlyRetirement technologies for enhanced reliability
Global static wear leveling
Supports Flash Life Guard software
Compliant with CompactFlash specification 4.1
PCMCIA, and ATA standards
Supports PIO mode 0-6
Supports Ultra DMA mode 0-5(4 as default)
Supports Multi-Word mode 0-4
Supports auto-standby, power-off and sleep modes
Supports S.M.A.R.T function
Supports Security function Fixed-disk operation in True IDE & PCMCIA mode
Two-year Limited warranty